Tyson McAdoo is a designer and art director with Creative Group, the in-house creative agency the in-house creative agency at Cartoon Network, working on promotional spots for children's cartoons by day, and creating provocative images of the female form as a digital artist by night.
Tyson was a professional ballet dancer before breaking his knees at 19. All those years standing behind girls in ballet class, however, was not experience that would go to waste. With a finely honed sense of the finer lines of the female anatomy, Tyson graduated from the Joe Kubert School of Cartoon and Graphic Art, and immediately began working for DC and Marvel Comics. Five years later, he moved back to his native Atlanta to work for Creative Group and Cartoon Network. When he is not designing and art directing spots for animated kids' shows, Tyson spends every other waking moment creating the unforgettable adult sirens in his work. Tyson's body of digital artwork focuses on the female form, striking a tenuous balance between abstraction and realism that ultimately thrusts its subjects into more dominant and powerful roles.
We're happy to share this interview with Tyon McAdoo
How did you get hired by Cartoon Network (Creative Group)?    
I work for Creative Group, Cartoon Network's in-house marketing division. I really believe it was fate that brought me here.  About a year or so before I started working at Cartoon Network, I was living in New York and working in comics. One fateful night, I happened to see a cartoon show called Samurai Jack, and it blew my mind. It really changed a lot of my artistic views. That's when I realized I wanted to work for the company that was creating a show with such a high caliber of art. One month later, I packed my bags and headed back to Atlanta, home of Cartoon Network.
With no job or contacts, I found myself passing time in an East Atlanta bar. One weekend, I met a man who asked me what I did for a living. I told him: "I draw pictures." He said "Great! I hire guys that draw pictures." He gave me his card and told me to come by his office on Monday. When I showed up at the address on the card, I found myself standing in front of Cartoon Network headquarters. That was eight years ago, and I still stand in front of the building sometimes, shocked and excited that I work there.
What's your job at Cartoon Network?
I'm a Senior Designer in Creative Group, an amazing part of Cartoon Network. My job is to make Cartoon Network look the best I can. My day can cover a lot of different tasks: One moment, I might be working on motion graphics for on-air promos. The next, I'm working on creating a new brand look for our upcoming summer rebrand that will be used internationally. I might wrap up the day by casting a cute little black and white dog for a print campaign. Yes, I love my job!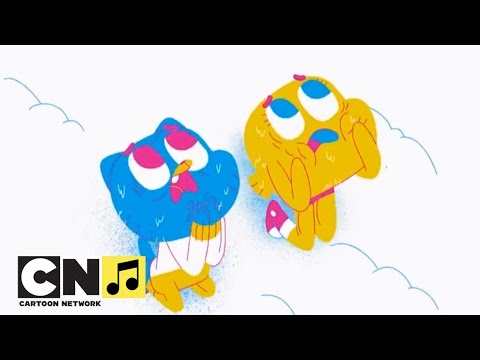 What would you describe as the best experience in your career?
There have been a number of incredible moments, including a Wolverine cover which marked my first job in comics. Then there was the time I did the pin-up art for the Britney Spears Circus World Tour. Hands down, though, the best moments are when I tell kids I work at Cartoon Network, and their eyes just light up.
Have you been inspired by other artist in your career? Which one?
I find myself constantly looking for inspiration outside of my field. I feel it's a big part of my job to bring in unexpected ideas from other worlds. I often look to tattoo artists for their bold, clean styles, and apply that to my cartooning. I love listening to jazz music when I'm working on motion graphics, because I find it helps perfect my timing. I study fashion icons when I'm working on a brand bible, and I watch ballet while I'm coming up with new pin-up portraits.